I wake at… I try to wake between 7-8am but on event days it could be a 5am start!
The first thing I do every morning is… let my dog Poppy out for a run and something I've been implementing recently is looking towards or at the sun before looking at any other stimulants like my phone!
My morning routine is… very varied! Some mornings it's waking up and getting straight to work but my favourite mornings start with a jump in the sea (I'm fortunate to have a beach on my doorstep), a cup of coffee, eggs for breakfast and yoga!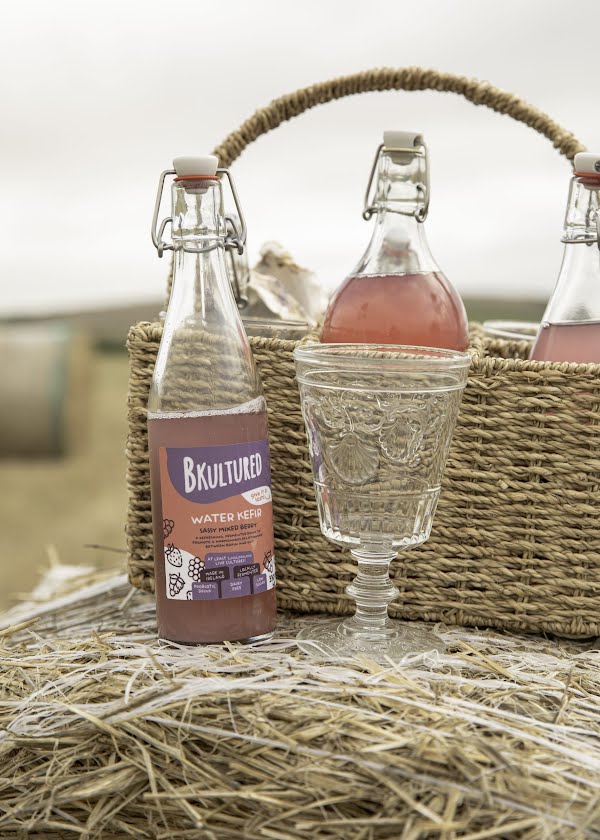 I can't go to work without… my diary, my laptop, an essential oil to stimulate my senses during the day and a bottle of my BKultured Water Kefir.
The self-care tool I use every day is… Breathwork. I don't always have time to do a full routine of exercise, journaling or meditation. On days like this breathwork is vital. My go-to breathwork is box breathing (inhale to 4, pause for 1, exhale to 5, pause for 1 and repeat). This could be in the car as I drive around or in a moment when I'm on my own.
The best part of my day is… mornings. I love the stillness and quietness of mornings before people start calling or messaging and all the stimulus of our day hits. On the very early mornings, I take a walk around our house and take a moment to look at the sun and sea and try to take in their energy. I find it very grounding and calming for the nervous system.
The most challenging part of my day is… staying resilient. I am operating in a variety of roles and as a result, every day introduces a new challenge. I have had to learn how to isolate myself personally from situations and make decisions isolated from my emotions which is hard to do when the business is very much you!
I engage with self-care every day by… ensuring that part of the day is just for me. That could be a walk, going to the gym, my yoga practice, reading, or chilling out with a good tv show! There have been days where from wake to sleep has been only work and I have had to really work hard at not allowing that to become the norm as it is unsustainable.
My daily self-care checklist routine includes… because my days can be so varied and busy it's been hard to implement a set routine but 3 things that remain consistent include skincare both morning and evening, consuming fermented foods and drinks and a form of movement.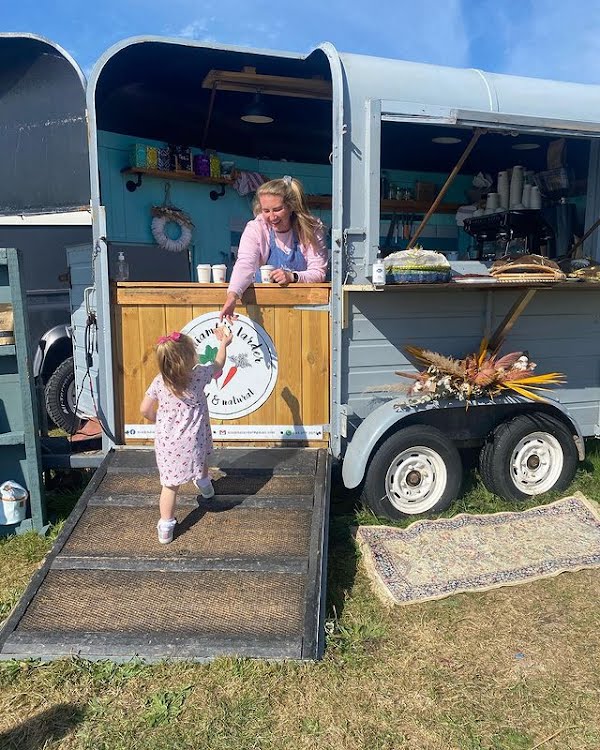 The quickest, smallest thing I do for myself every day is… remind myself of one good thing that happened that day.
I know it's been a good day if… I get to bed early! I love getting to bed about 10pm and having time to light a candle and read my book and totally switch off.
I switch off from work by… exercising. Running for me is an amazing space for me to clear my mind and I have had some of my best ideas on a run! Yoga is also key as it gets me out of my head and into my body.
Before I go to bed, I'll… always have herbal tea and go over the plan for the next day.
After a long work week, I destress by… swimming or hanging out with friends and dancing!
My go-to comfort meal is… a Sunday roast with all the trimmings. Or for a quick midweek comfort a broth.
When I really need a moment to myself, I always… go to the forest for a walk.
Something I try to do for myself every day is… manage how much work I say yes to. I am a people pleaser and I am learning to say no and really give more attention and focus to less rather than more tasks.
The most reflective moment in the day is… driving home in the evenings.
The one person, place or thing guaranteed to give me joy is… my mum and my aunt are tonics and I would only wish other people could have a piece of them in their lives. Cape Town is the place, my dad has lived there for 10+ years and visiting him each year is pure joy as I get to embrace the sun, the sea and the mountains (my favourite things). The thing is my AirPods to play my favourite music or podcast.
I wish I could do cooking more mindfully because it has become my job. I am trying to ensure there is a meal a week I cook that is just for joy and something that I want to eat and not motivated by a client or request. I am trying to do this by having friends over and cooking a new recipe each week.
Everyone should try… my water kefir @BKultured. The most delicious water kefir and my pride and joy!