The Yoga 6 has become one of our favorite Lenovo laptops, and the company is refreshing it for 2023. The latest model of the Yoga 6 doesn't bring a lot of changes from the previous years, but it does have new AMD processors, which is certainly welcome. If you want to know everything there is to know about the new Lenovo Yoga 6 for 2023, you've come to the right place. Let's take a look at what we know so far.
Lenovo Yoga 6 (2023) specs
Operating system

CPU

AMD Ryzen 5 7530U (6 cores, 12 threads, up to 4.5GHz, 16MB L3 cache)
AMD Ryzen 7 7730U (8 cores, 16 threads, up to 4.5GHz, 16MB L3 cache)

Graphics

AMD Radeon Graphics (8 cores)

Display

13.3-inch IPS, 16:10 aspect ratio, Full HD+ (1920 x 1200), 300 nits, 100% sRGB, touch

Storage

256GB PCIe 4.0 SSD
512GB PCIe 4.0 SSD
1TB PCIe 4.0 SSD

RAM (soldered)

Battery and power

59Whr battery, up to 17 hours of local 1080p video playback

45W power adapter, supports Rapid Charge Boost

Ports

2 x USB 3.2 Gen 1 Type-C
2 x USB 3.2 Gen 1 Type-A
1 x HDMI 2.0
3.5mm headphone jack
microSD card reader

Audio

Dual 2W stereo speakers
Dual microphone array

Camera

Full HD 1080p webcam + IR camera with privacy shutter

Windows Hello

IR webcam
Fingerprint sensor

Connectivity

Wi-Fi 6 2×2
Bluetooth 5.1

Color and finish

Dark teal

Aluminum top, PC-ABS bottom
Fabric and aluminum top, PC-ABS bottom

Size (WxDxH)

Aluminum model: 304 x 218 x 17.45mm (11.97 x 8.58 x 0.69 in)
Fabric model: 304 x 218 x 17.36mm (11.97 x 8.58 x 0.68)

Weight

Aluminum models: Starting at 1.37kg (3.02 pounds)
Fabric models: Starting at 1.39kg (3.06 pounds)

Price

Starts at $729.99
Lenovo Yoga 6 (2023): Pricing and availability
While Lenovo announced the new Yoga 6 model at CES 2023, it's not expected to launch until sometime in April. It's possible that only some configurations will be available at launch, which tends to be the case with many laptops. As usual, it will likely launch first on Lenovo's website before expanding to other retailers.
Pricing for the Lenovo Yoga 6 will start at $729.99, and it will naturally go up from there depending on your configuration options. That base model should include the AMD Ryzen 5 processor, 8GB of RAM, and a 256GB SSD. Based on previous models, prices for the top-tier configuration will likely be close to $1,000.
What's new in the Lenovo Yoga 6 (2023)?
Lenovo didn't really make a ton of changes to the Lenovo Yoga 6 this year, not that it needed to. The laptop was redesigned and significantly improved for 2022, including a 1080p webcam, a taller 16:10 display, and more ports. It's frankly one of the best budget-oriented laptops on the market already. All of that is still here, but you'll also get newer processors.
AMD Ryzen 7000 processors
Indeed, the only real news with this year's model is the addition of AMD RYzen 7000 series processors, specifically the Ryzen 5 7530U and the Ryzen 7 7730U. These replace the AMD Ryzen 5 5500U and Ryzen 7 5700U of the previous model, but it's not as big of an upgrade as you might think due to AMD's rebranding of its mobile processors.
These new models do offer slightly faster CPU clock speeds and have more cache, so you're going to get more performance out of them. But that's about it in terms of changes. Unlike the AMD Ryzen 6000 series from last year, these models don't include RDNA 2 graphics, and they're still built on a 7nm process, so it's not a huge upgrade.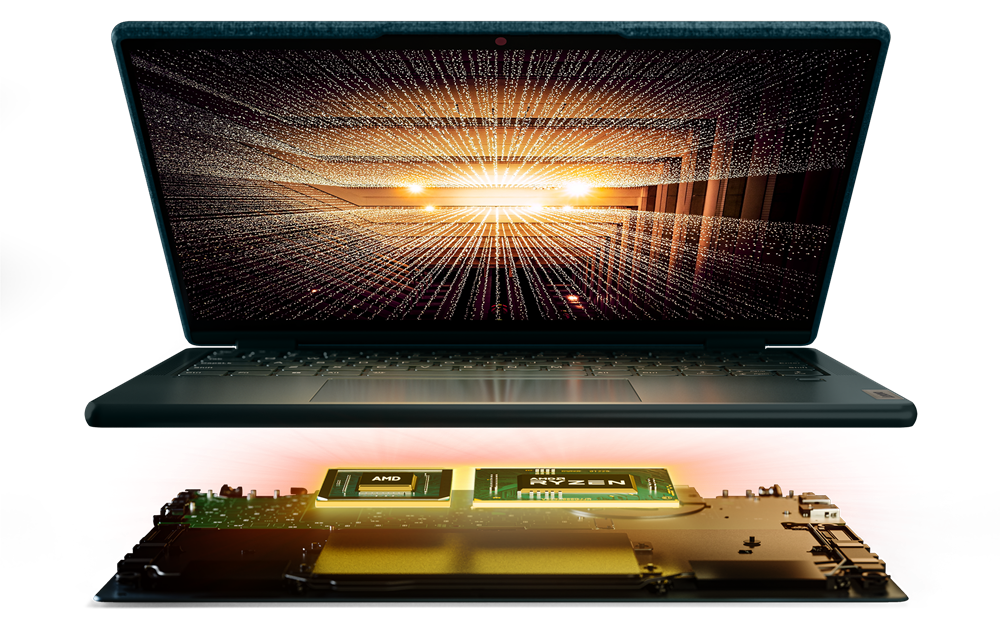 They're essentially rebranded versions of the AMD Ryzen 5 5625U and Ryzen 7 5825U that were released in 2022. They're better, but if you already have last year's model, there's no reason to upgrade.
Where can I buy the Lenovo Yoga 6 (2023)?
You can't buy the Lenovo Yoga 6 just yet, as it's expected to launch in April 2023. When it does launch, though, the first place where you'll be able to find it is Lenovo's own website. That's where the company always launches its laptops first, but it's also where you can find more configuration options.
You should also be able to find it at retailers like Best Buy at some point, though there probably won't be as many options. Because retailers have to stock all kinds of products from different brands, only the most popular configurations generally make it to those stores. Either way, we'll be sure to have links for you as soon as the laptop is available.
If you don't want to wait, check out our round-up of the best laptops you can buy now. And as we previously mentioned, last year's Lenovo Yoga 6 is still a great buy, with a 16:10 aspect ratio, a solid keyboard and trackpad, a 1080p webcam, and overall good performance.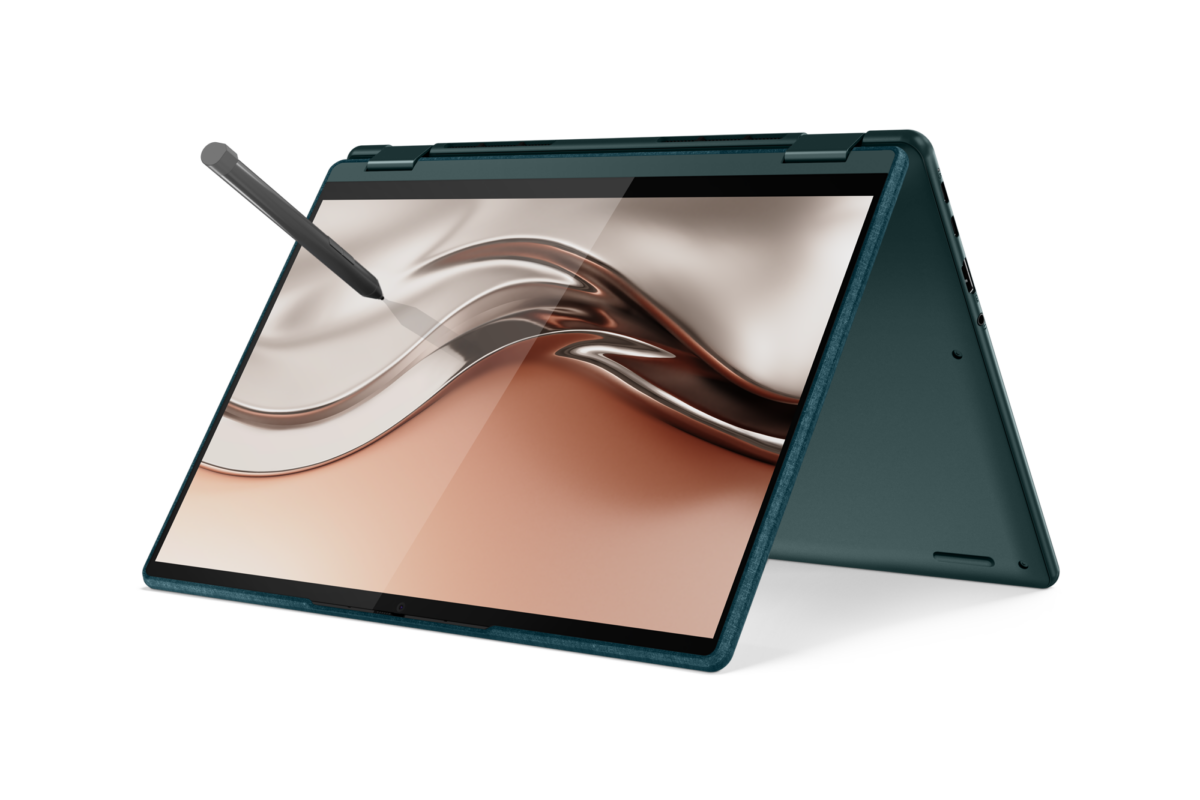 Lenovo Yoga 6 Gen 7
The Lenovo Yoga 6 is an affordable convertible with a unique design, and this generation includes some big upgrades.