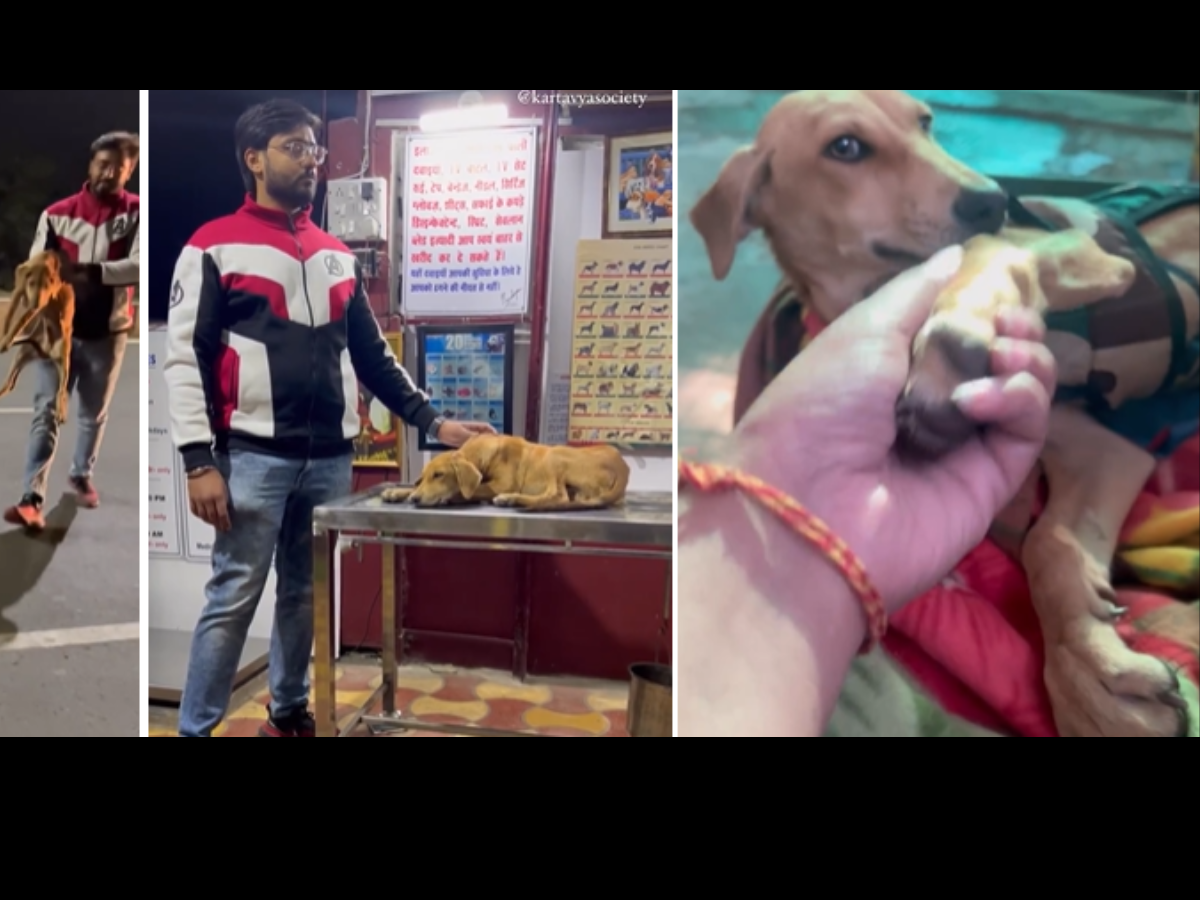 Indian man in 'Avengers' jacket rescues injured dog lying unconscious on road, gets hailed a 'hero'
A couple has earned praise on social media for rescuing an injured dog lying unconscious on a busy road and then nursing it back to good health.
The recovery story of 'Miracle' has collected over 1.3 million likes since being shared on the Instagram account 'KARTAVYA SOCIETY'.
The clip posted with the story shows a man and his partner pulling their car on the side of a highway after spotting a dog lying motionless on the road.
As cars zoomed passed, the man ran to the other side of the rood to check if the dog was dead or alive. Fortunately, it was injured but alive. The man picked up the canine and took him to a nearby by clinic where the vet conducted a proper examination followed by treatment.
"It was nothing less than a miracle to find miracle alive on the highway when vehicles were literally running over him while he was lying unconscious after meeting with an accident," the post reads.
The post adds that Miracle's was bleeding for his head and was in shock due to the accident. It suffered minor head injuries but was lucky not be paralysed.
The clip ends with the couple nursing and playing with Miracle as he seems to have made a full recovery in a few days.
The post informed that the society decided to adopt Miracle.
"We have decided to keep miracle forever with us as god gave him the second life that day and it was truly a miracle that he survived even when vehicles were driving over him . We don't want him to leave back on those risky streets ever again," the post reads.
The important message delivered at the end of the post is for everyone of us – Always to stop and check to see if an animal lying on the road is unconscious or injured.