Think of a delish Sunday breakfast and sausage, eggs and toast with a side of baked beans immediately comes to mind. This iconic combination has an ardent and devoted fan-base of its own, which has prompted restaurants to label it as the famous 'English breakfast'.
Baked beans are one of the most popular food items, used in casserole dishes and sandwiches, as a side serving with meat, and even pasta. Their tangy, spicy and mouth-watering flavor makes them a great favorite, especially with children.
However, are baked canned beans good for health, and can you have them every day? Read on to find out.
---
What are Baked Beans?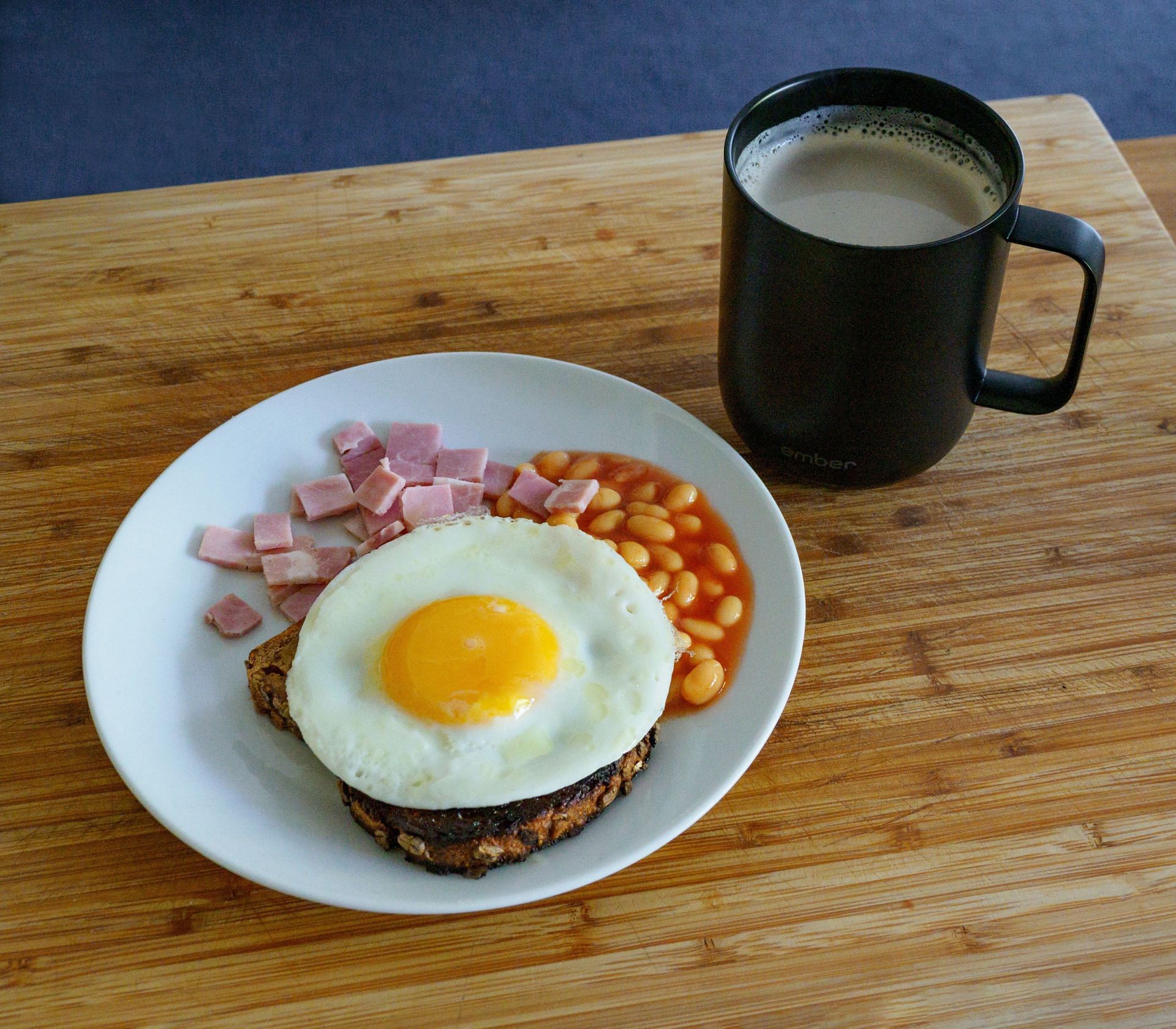 White beans like haricot or cannellini are used to make baked beans, which are then cooked in a tomato sauce with spices and seasonings like paprika, onion powder, salt, and sugar. Most brands sell it as beans in a tomato sauce, but some add things like potatoes or pork for flavor.
A 200-gram serving of baked beans in canned tomato sauce has the following nutrient profile:
162 kcal
10 grams pf protein
9.8 grams of fibre
30 grams carbs
1 gram fat
9.6 grams sugars
1.3 gram salt
Baked and tinned beans are not only high in iron and other minerals but also in healthy, fat-free carbohydrates and other nutrients:
Zinc
Thiamine
Magnesium
Potassium
Selenium
B vitamins like B6 and folic acid
These nutrients have been shown to aid in gastrointestinal regulation, alleviate bloating, improve health of intestinal bacteria, and even reduce cholesterol level. In fact, they're a good source of fiber and plant-based protein. Thiamine, zinc, and selenium all contribute to healthy energy production, immunity, and thyroid glands.
Phytates, found in legumes, are compounds that can block minerals from being absorbed by the body. However, beans lose much of their phytate content during cooking and canning.
Polyphenols are just one type of the helpful plant compounds that baked beans provide. These have anti-inflammatory and free-radical-scavenging properties and may prevent cell damage. Heart disease, cancer, and other persistent illnesses have all been linked with free radical damage and inflammation.
---
What are the Disadvantages of Eating Baked Beans?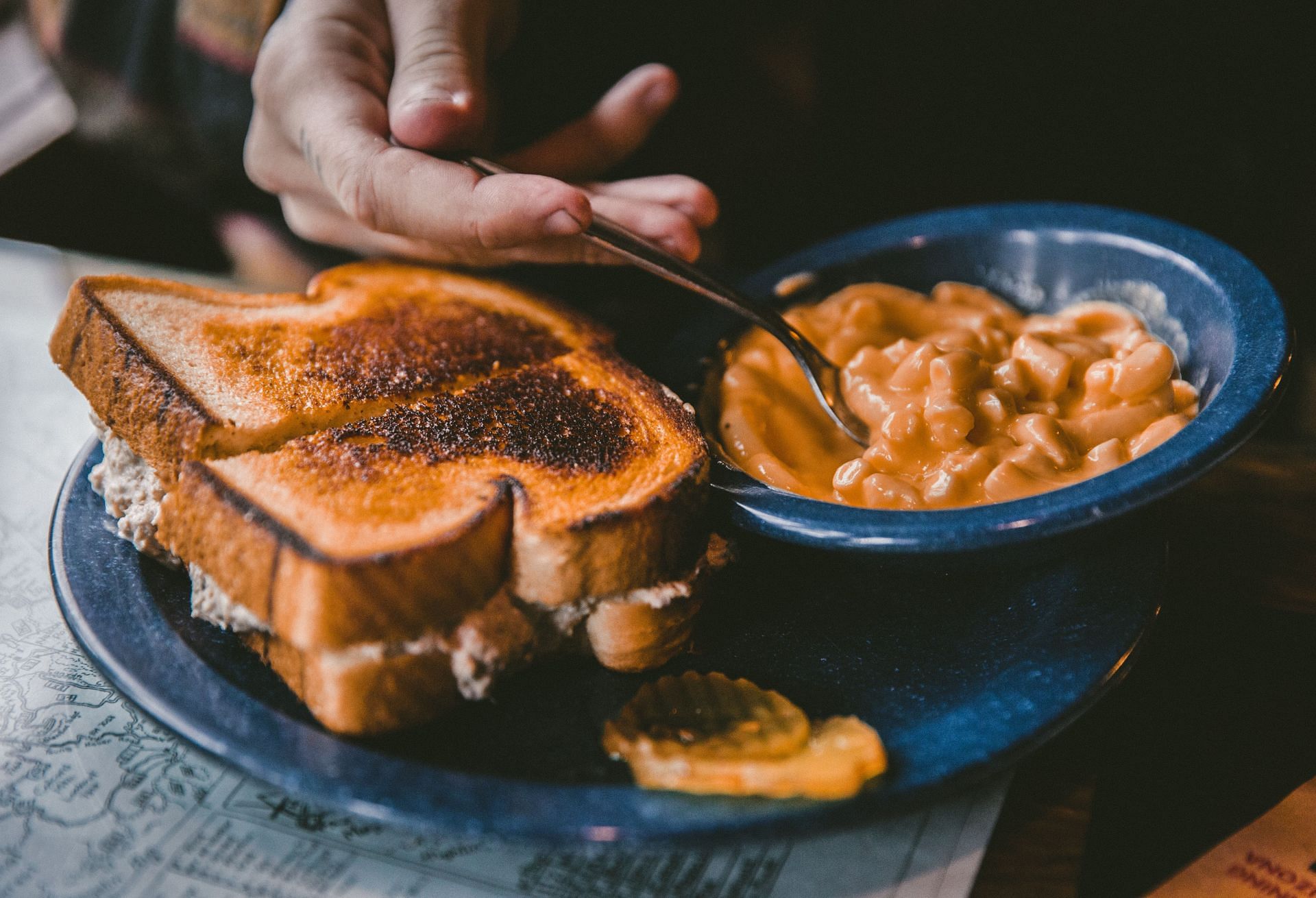 Check out the following disadvantages of eating this dish:
1) Sugar or maple syrup are among the common sweeteners used in canned beans. Baked beans, whether from a can or made from scratch, have about three teaspoons (12 grams) of added sugars per half cup (130 grams) serving.
Too much added sugar in the diet is associated with an increased risk of obesity, heart disease, type 2 diabetes, and memory problems, in addition to causing tooth decay.
2) Some people, especially those whose blood pressure tends to rise in response to salt, may have concerns about sodium intake.
Most of the sodium in a serving of canned beans (1/2 cup, or 130 grams) comes from the salt that was added after processing.
3) Most canned/tinned beans in a can have additives that some people try to avoid.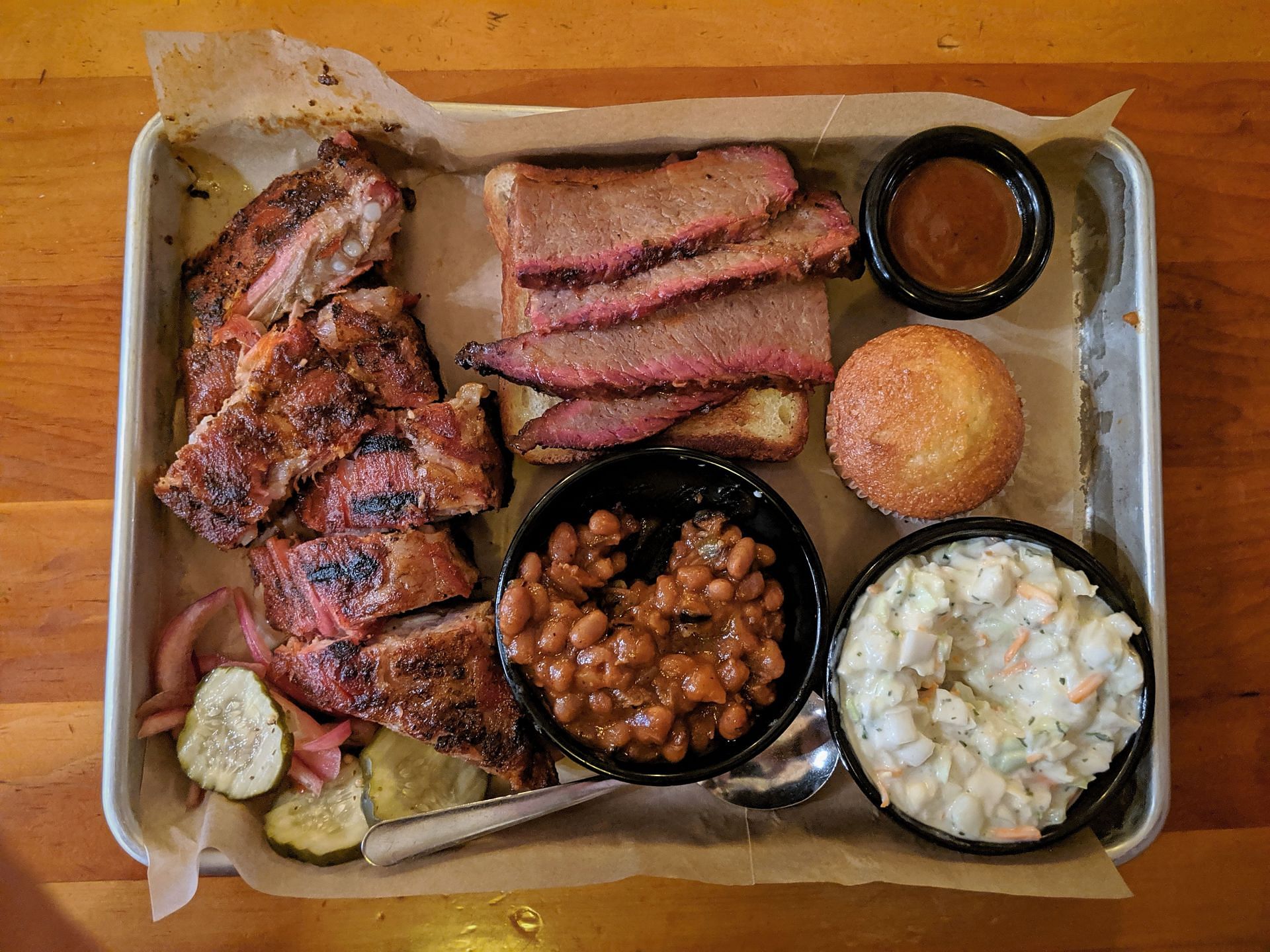 Common examples include:
Ingredients including modified corn starch. This thickener has been modified, typically chemically, to improve its performance. It's also frequently produced using genetically modified corn, a contentious and potentially dangerous ingredient.
Artificial colour similar to caramel. Many brands of caramel colouring use a chemical called 4-methylimidazole, which has been linked to cancer. Even so, experts vouch for the safety of the current food limits.
Natural flavorings derived from plant or animal foods but are not typical household ingredients. It's difficult to determine if less common food allergens are present due to the ambiguity of the description.
4) Bisphenol A (BPA) is often used in can linings, and it has been shown to leach into foods. While the FDA claims that the chemical is safe for its currently approved uses, many scientists disagree.
There's some evidence that exposure to BPA may cause health problems, including weight gain and decreased fertility.
---
Can You Eat Baked Beans Every Day?
Baked beans have many health benefits, but eating tinned or canned baked beans may not be very good for health for the reasons mentioned above. However, if you would still like to eat them every day, follow these tips to make them healthier:
It's best to cook at home whenever possible. If you want to avoid adding extra salt and sugar, making baked beans yourself is a good option. If you're trying to lose weight, baked beans is a great way to monitor your calorie intake.
Don't gobble up an entire can of beans at once. Half a can of beans, as we've mentioned earlier, can have a lot of salt and sugar. Despite their high fiber content, they can't compare to the nutritional value of fruits and vegetables.
Incorporate them into a larger meal. If you want to eat beans healthily, it's best to pair them with other meals that offer a variety of nutrients.
---
There are many healthful plant compounds and nutrients in canned beans, including protein, fibre, and other nutrients.
Canned foods are convenient, but they often contain harmful levels of BPA and other additives, as well as excess sugar and salt. It's best to prepare them on your own using dried beans.