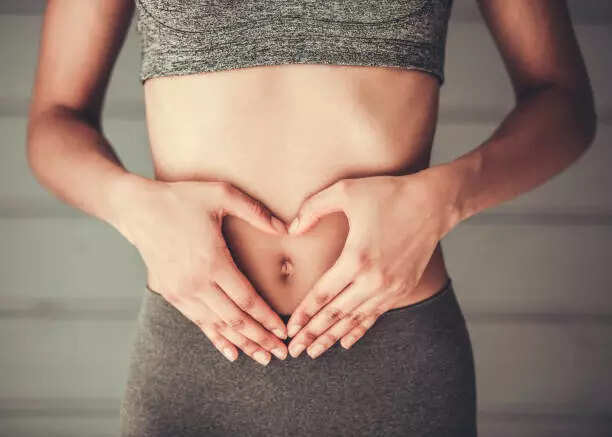 For a flat tummy in 10 days, limit carb intake and include them in just one meal a day
New Delhi: Valentine's Day is just around the corner, and who wouldn't love to look their best in front of bae to gather all the love and compliments?
However, post-winter binge eating most of us are battling unwanted bulges, especially around the tummy area, as fitting into jeans and dresses becomes a huge challenge.
But do not worry as there are a few simple, and most-effective tips you can follow to get rid of
belly fat
and get a perfectly
flat tummy
in no time.
Drink lots of water
Now that it is not as cold as it was in January, a little movement around can make you feel thirsty. And even if it isn't, water is essential for our body as it constitutes more than 70 per cent and so drinking water is very important. However, too much of anything can be dangerous, so just have around 2.5-3 liters of water every day.
Avoid drinking cold water and go for lukewarm or warm water as it would help you stay slimmer. Water helps flush out toxins and hydrates all vital organs. Also, dieticians recommend drinking water before meals so that you do not overeat while gorging on your favourite food.
Also, if you do not like sipping on too much water, substitute it with herbal teas, and soups. These are delicious ways to add more nutrition and antioxidants to the body. They also help strengthen your immune system as well as your digestive system.
Decrease carbs intake
While it is not wise to totally cut down on carbs, as they are essential for a fit and healthy body, cutting down on a few things doesn't harm. Carbs provide energy to the body but contribute to at least 70 per cent of our daily calorie intake. Hence, limit the carb intake by including them in just one meal a day, preferably breakfast or lunch. For dinner, take a light meal comprising soups and salads.
Diet experts say that it is dangerous to cut off carbs entirely as they improve body stamina, and you would not be able to achieve your
weight loss
goal if the body is not fueled optimally.
Do not indulge in fad diets
Crash and fad diets only look good when they are not indulged in. Most of these diets create a nutrition imbalance in the body, further triggering weight gain, rather than the opposite.
Health experts say that a diet with a perfect combination of proteins, vegetables, and carbohydrates would be best for reducing weight. Dieticians recommend eating proper food which includes all food groups like vegetables, fruits, grains, nuts, etc. Every two-three hour is a great way to lose weight faster.
Exercise
Without optimum exercise and workouts, it is not possible to lose weight easily. Hence, it is recommended to indulge in physical activity for at least 30-45 minutes daily by curating your own schedule. Include high-intensity training, as well as low-intensity, by mixing an array of exercises like walking, running, swimming, cycling, or even HIIT workouts which would help you get a toned and fitter body faster.
Do not indulge in the same circuit throughout as it leads to a weight plateau, so keep changing the exercises every 2-3 days for better results. For a flat tummy, concentrate on your core muscles, back, glutes, and even abs.
Brisk walking does the trick
Apart from indulging in exercises, do take out time to go for a long, brisk walk, which would help you exercise every muscle in your body. A 45-minute walk in the morning or evening every day, for at least 10 days in a row would see you not just drop pounds, but also get a fitter and toner body.
Disclaimer: Tips and suggestions mentioned in the article are for general information purposes only and should not be construed as professional medical advice. Always consult your doctor or a dietician before starting any fitness programme or making any changes to your diet.